bandana sizes by neck circumference:
extra small:  5"-11" 
small: 11"-16" 
medium: 16"-20"
large: 20"-28" 
If your dog's neck is larger than 28",  please order a large and then leave a note at checkout or send an email to
[email protected]
with your order number and dog's neck circumference, and I will make the right size for you! 
Many dogs will be able to wear multiple sizes. If you're between sizes or in an overlap I recommend sizing up, but you can be assured both will fit.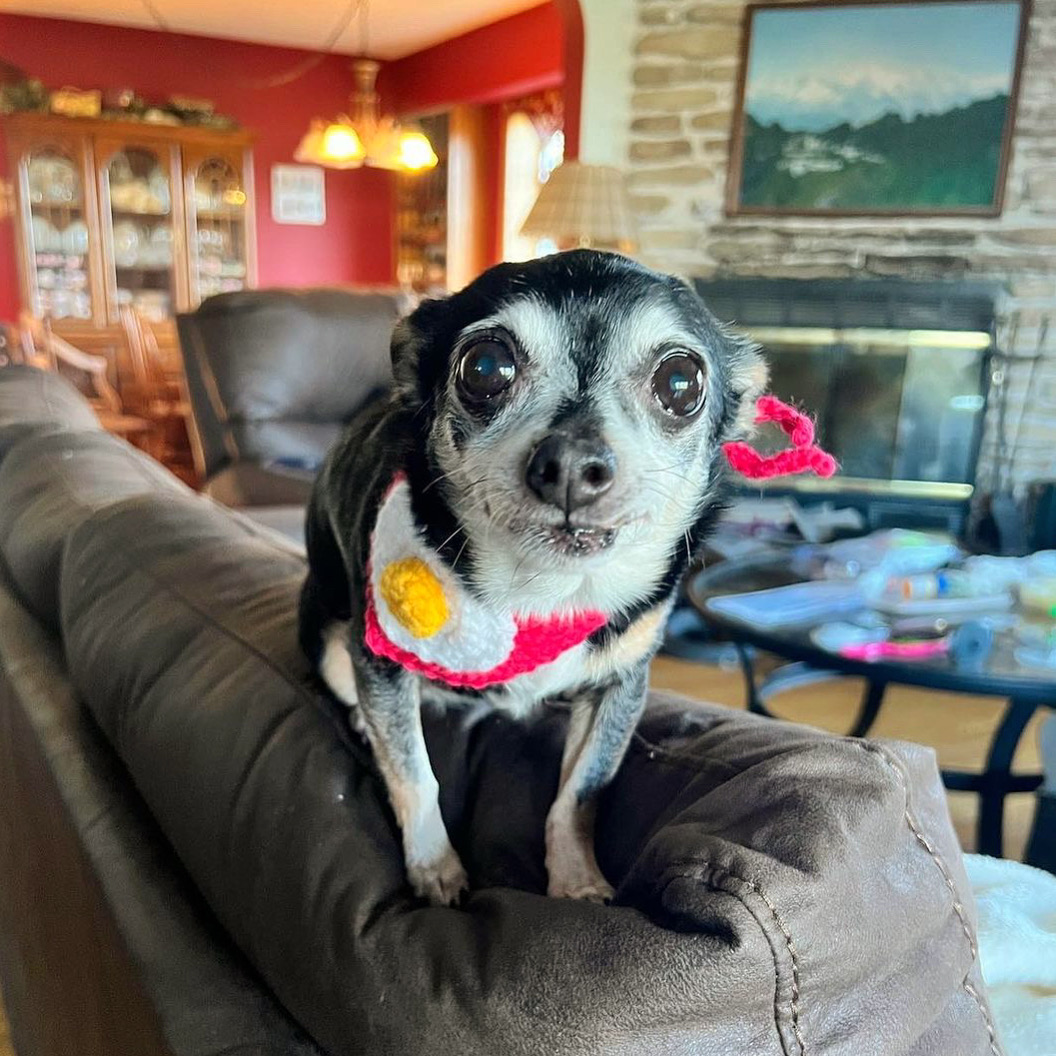 Adah
6 lbs, wearing extra small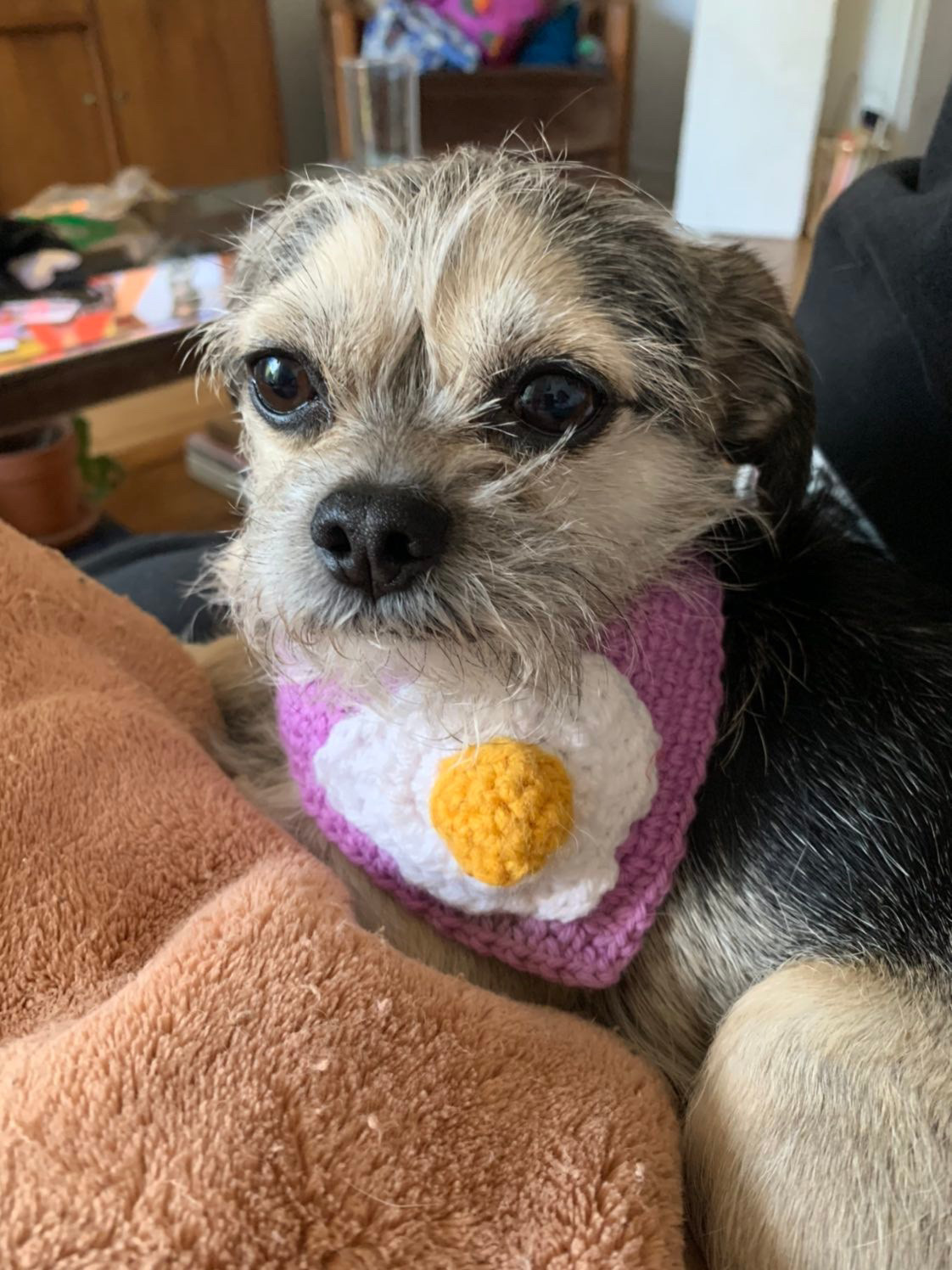 Odie
7 lbs, wearing extra small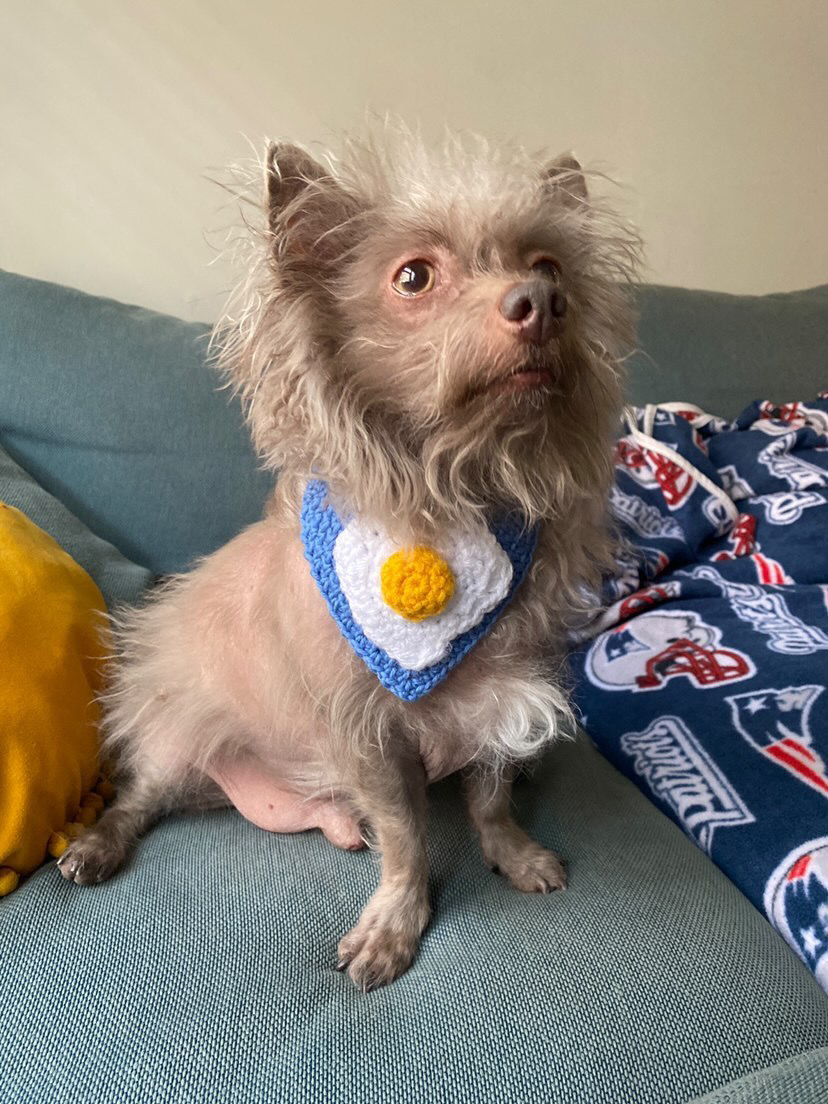 Ted
10 lbs, wearing extra small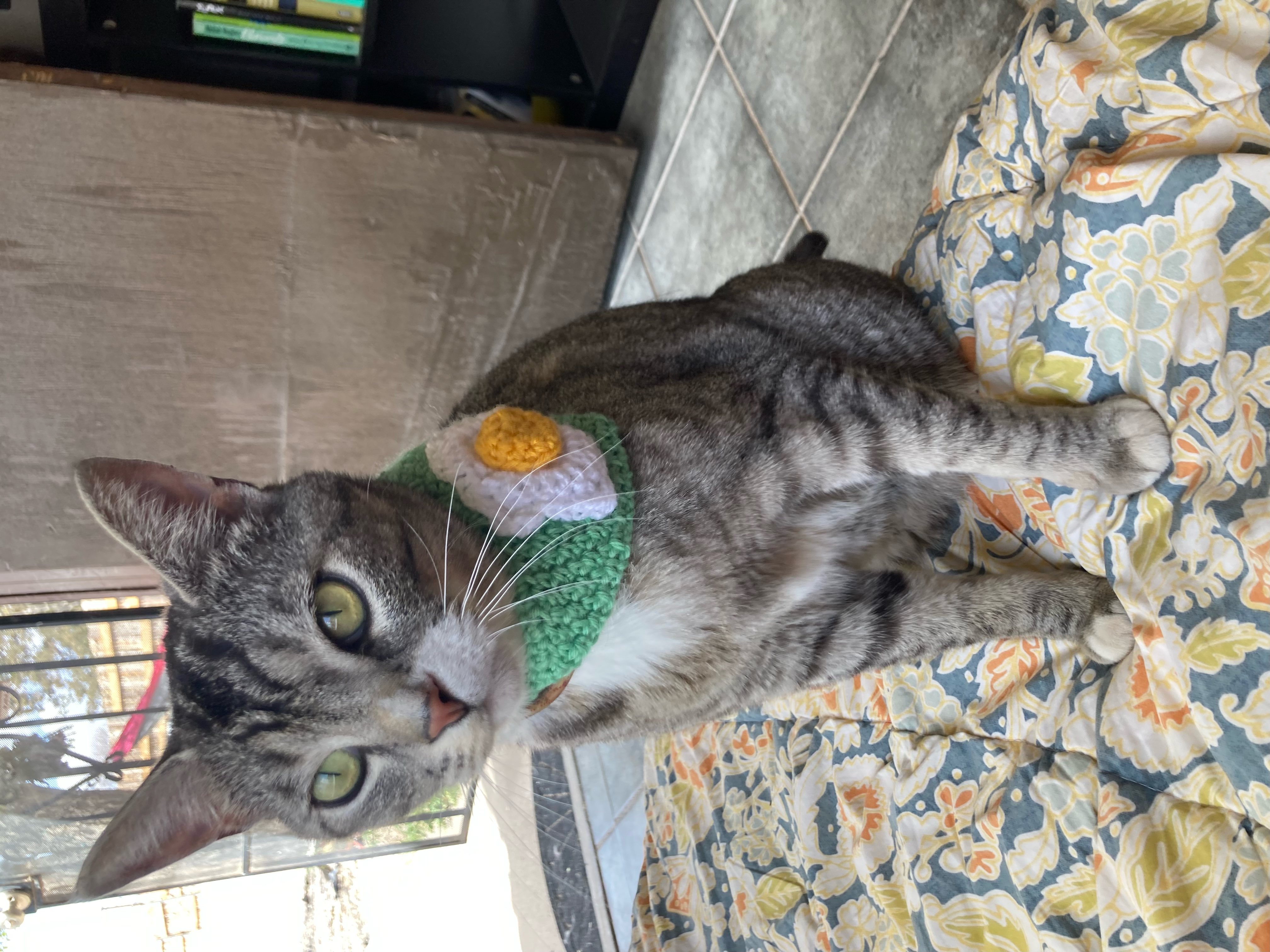 Archie
13 lbs, wearing extra small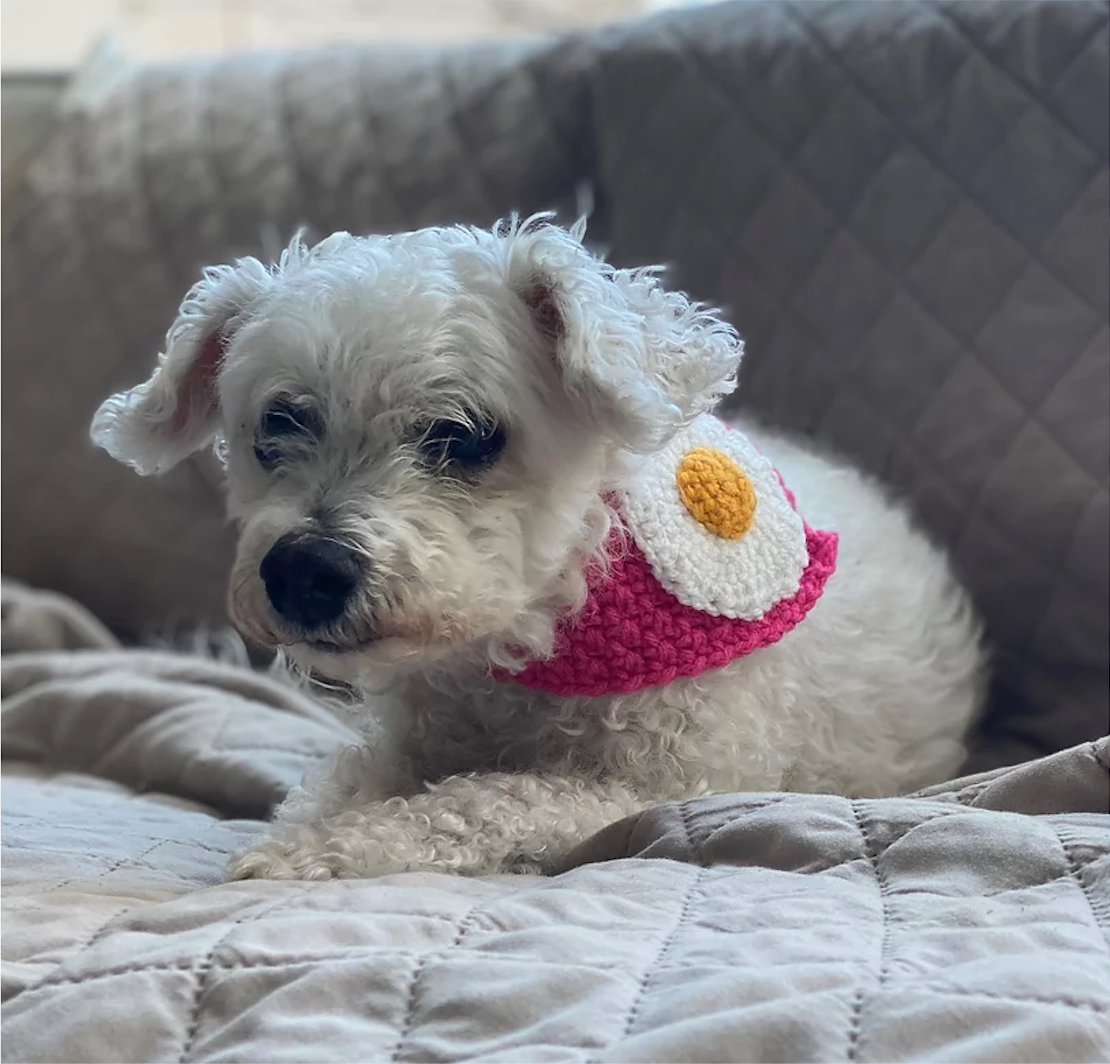 Cooper
13 lbs, wearing extra small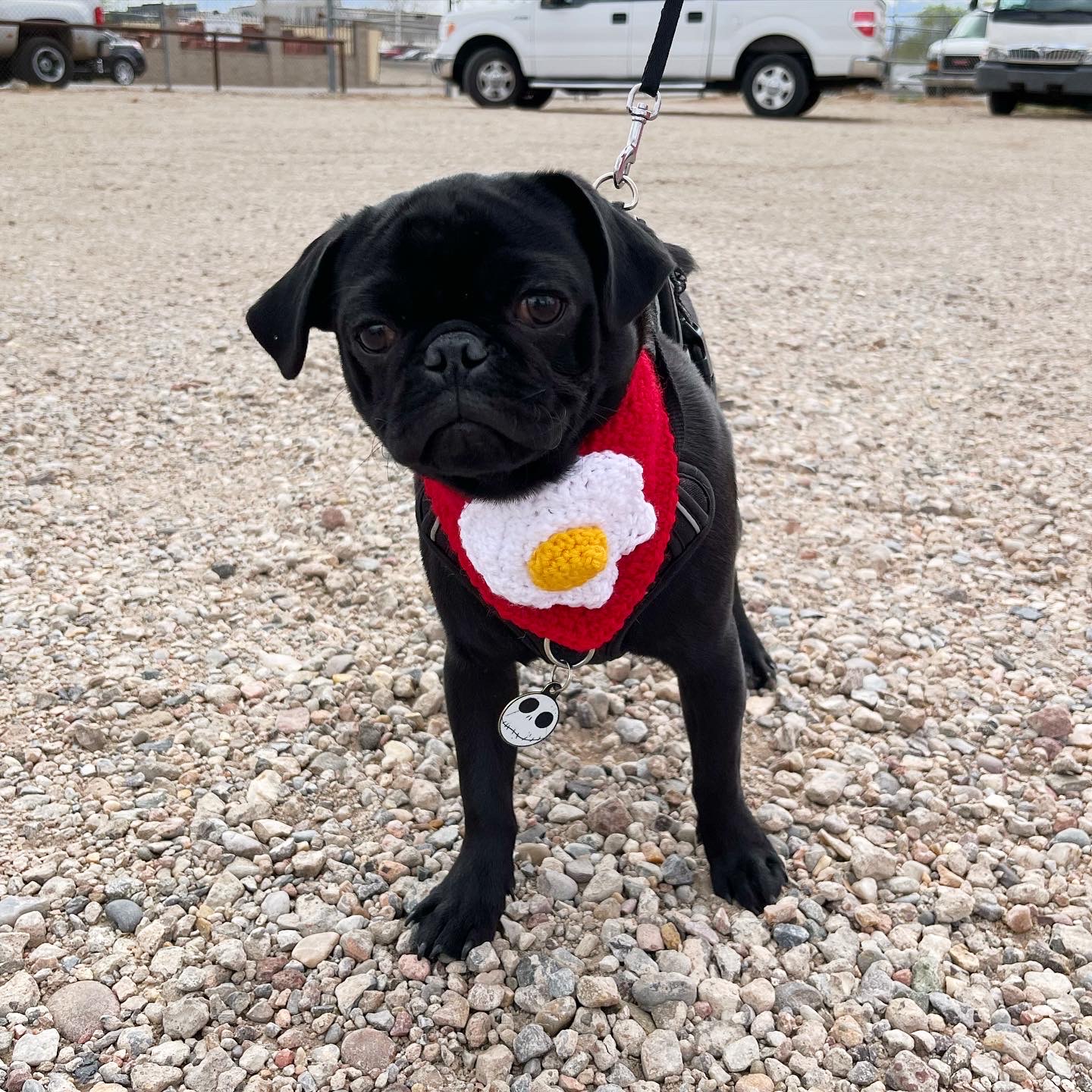 Casper
17 lbs, wearing small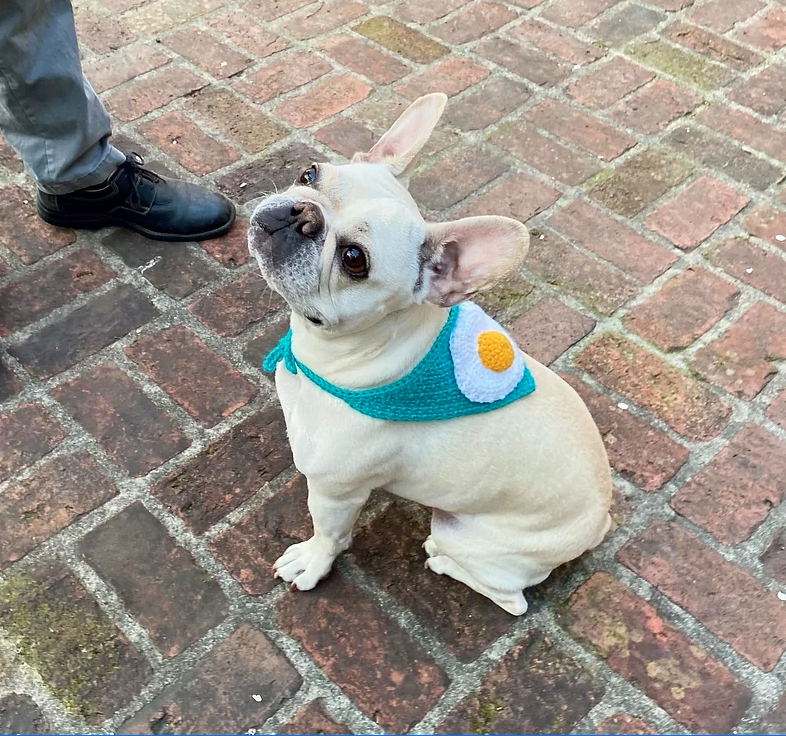 Chauncey
30 lbs, wearing small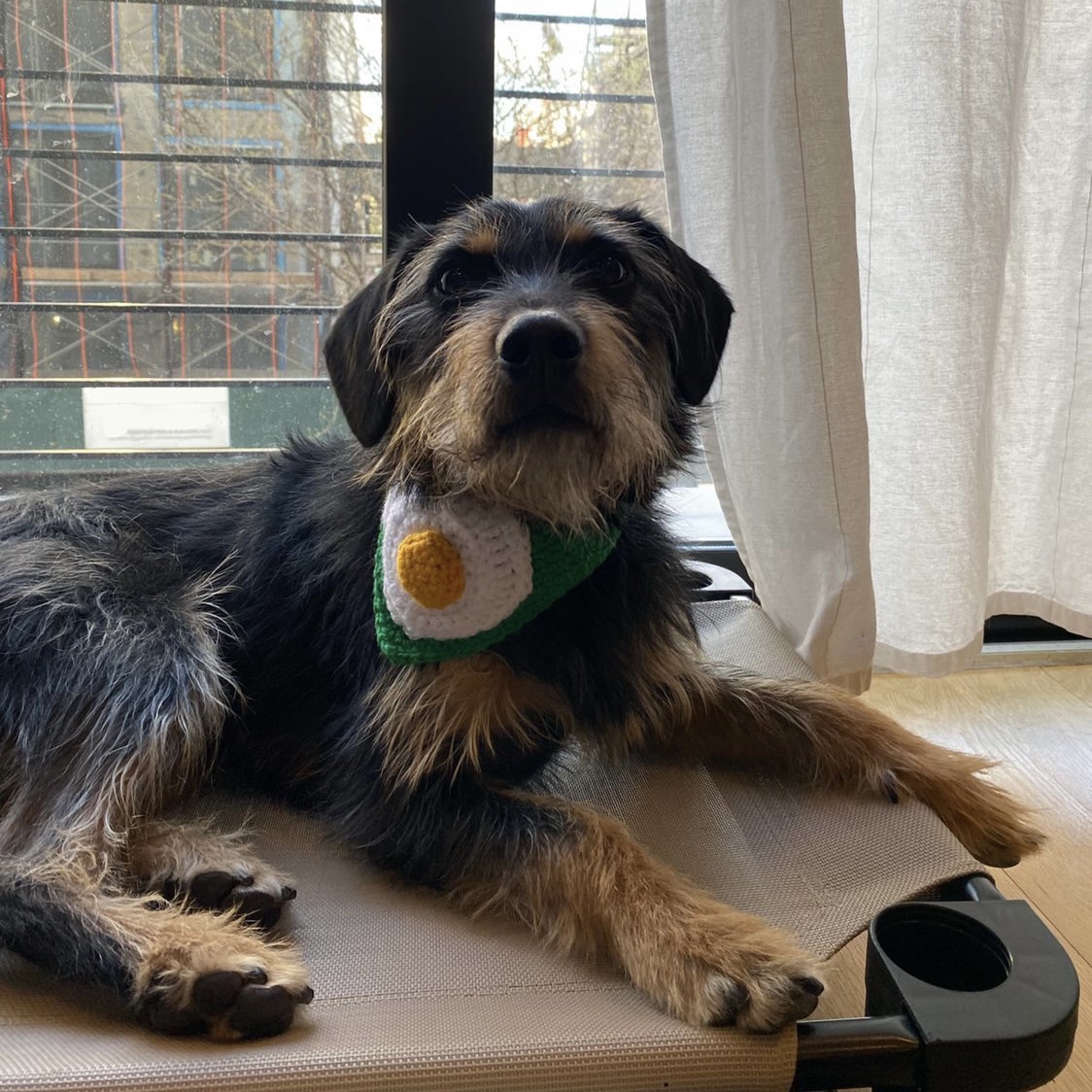 Arthur
 30 lbs, wearing medium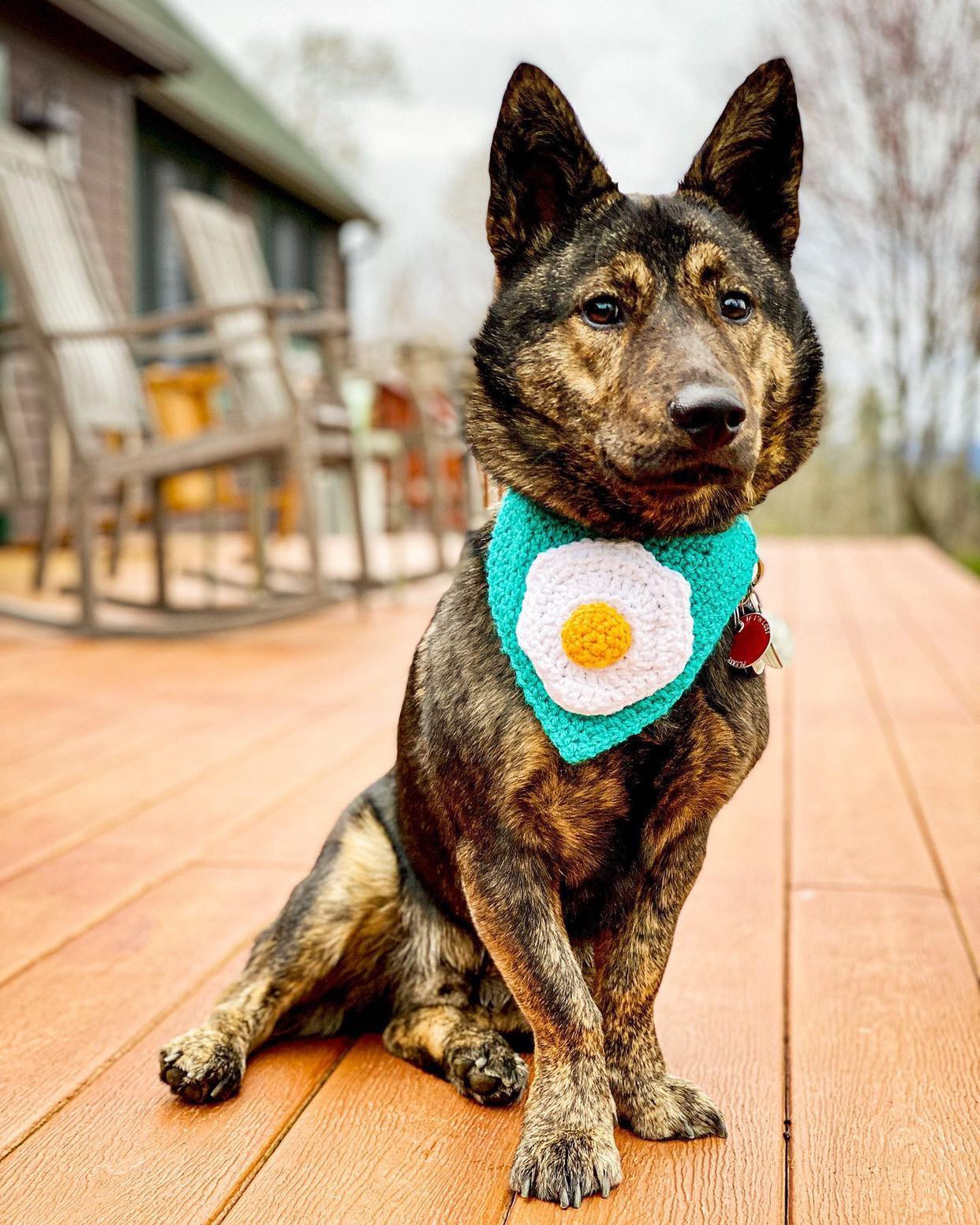 Pepper
34 lbs, wearing medium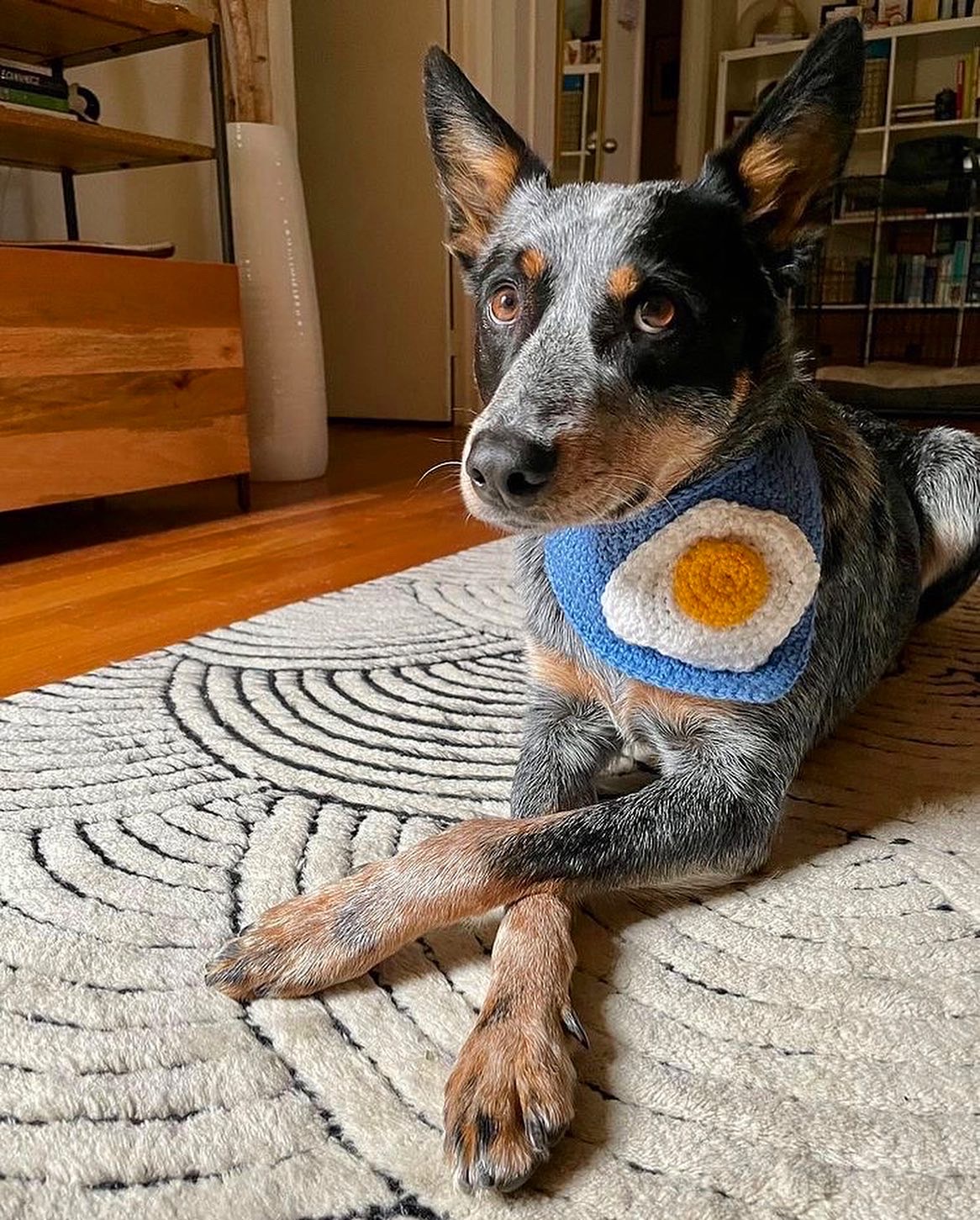 Remy 
45 lbs, wearing medium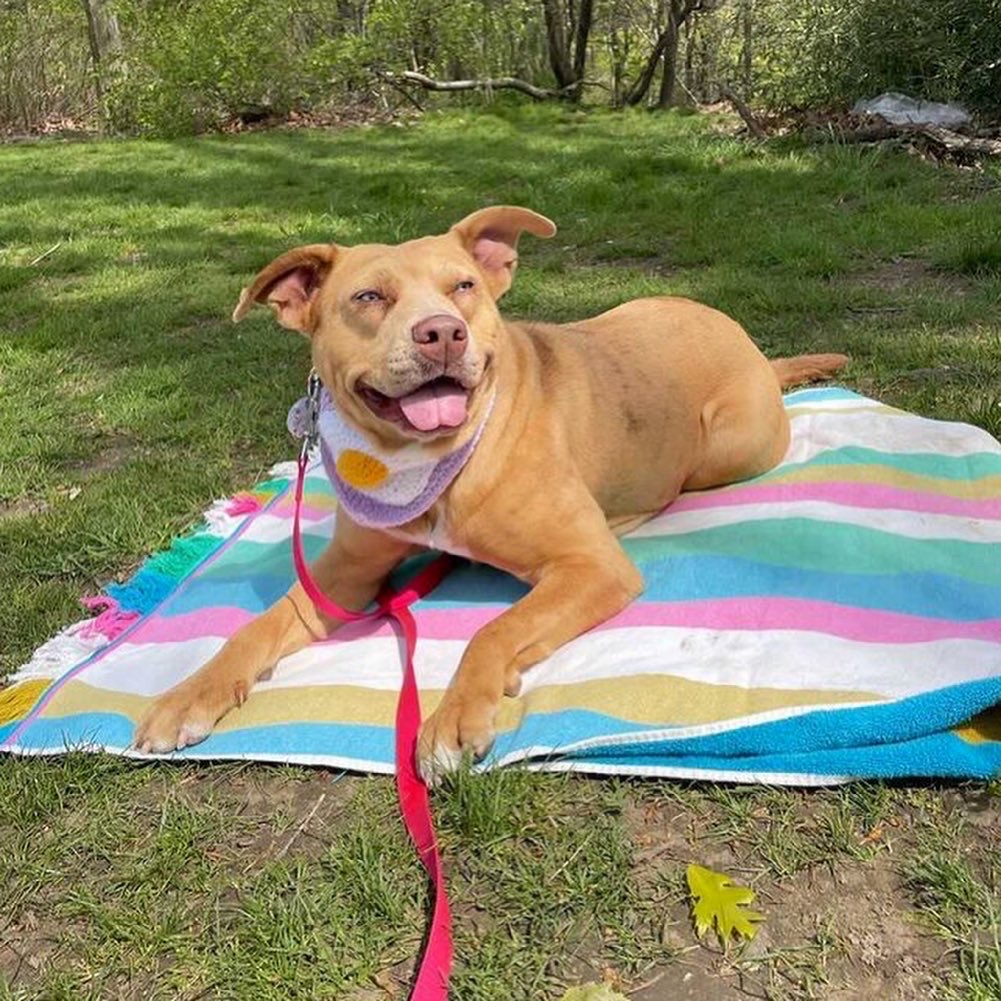 Miso
50 lbs, wearing medium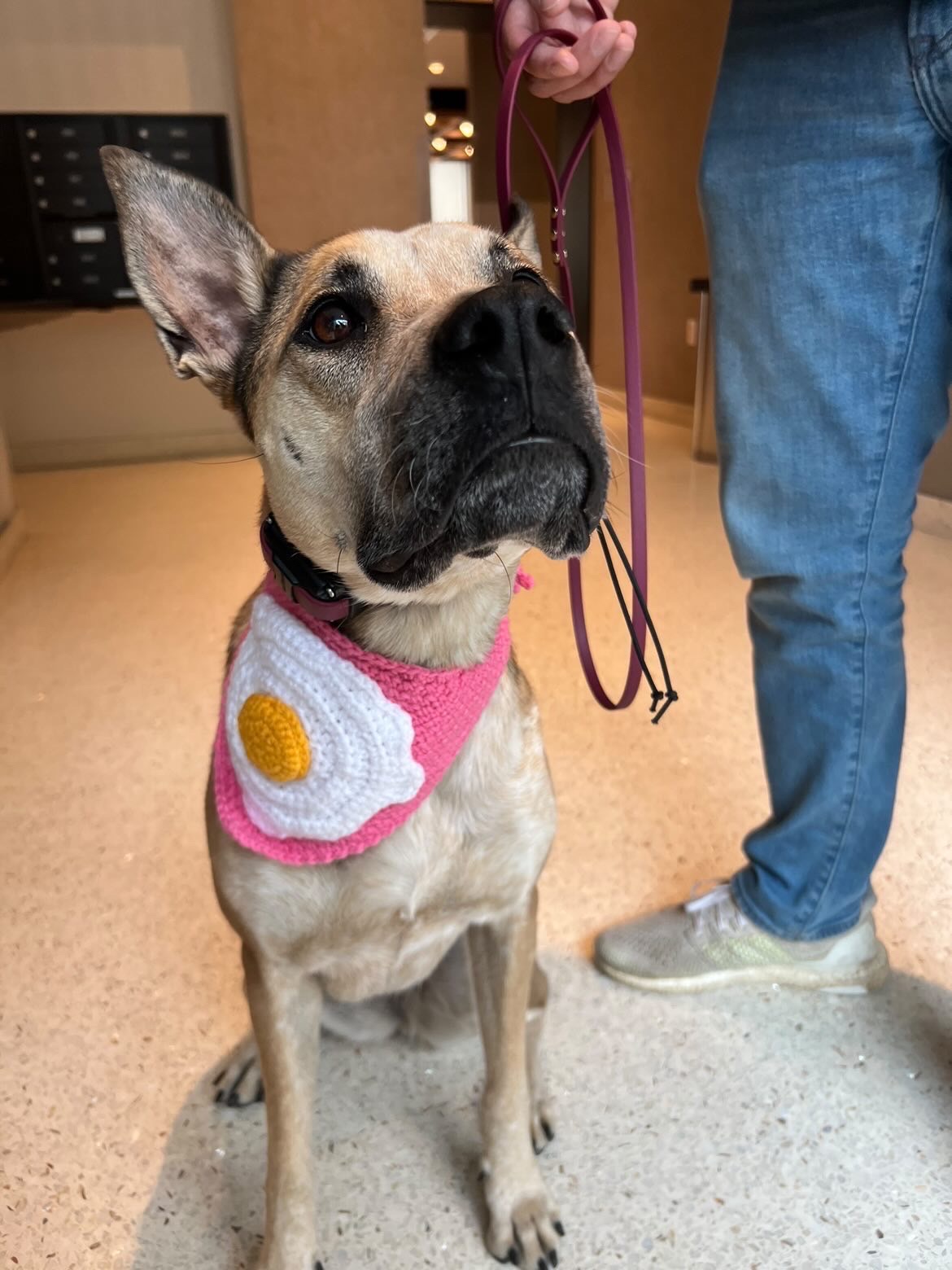 Sona
60 lbs, wearing large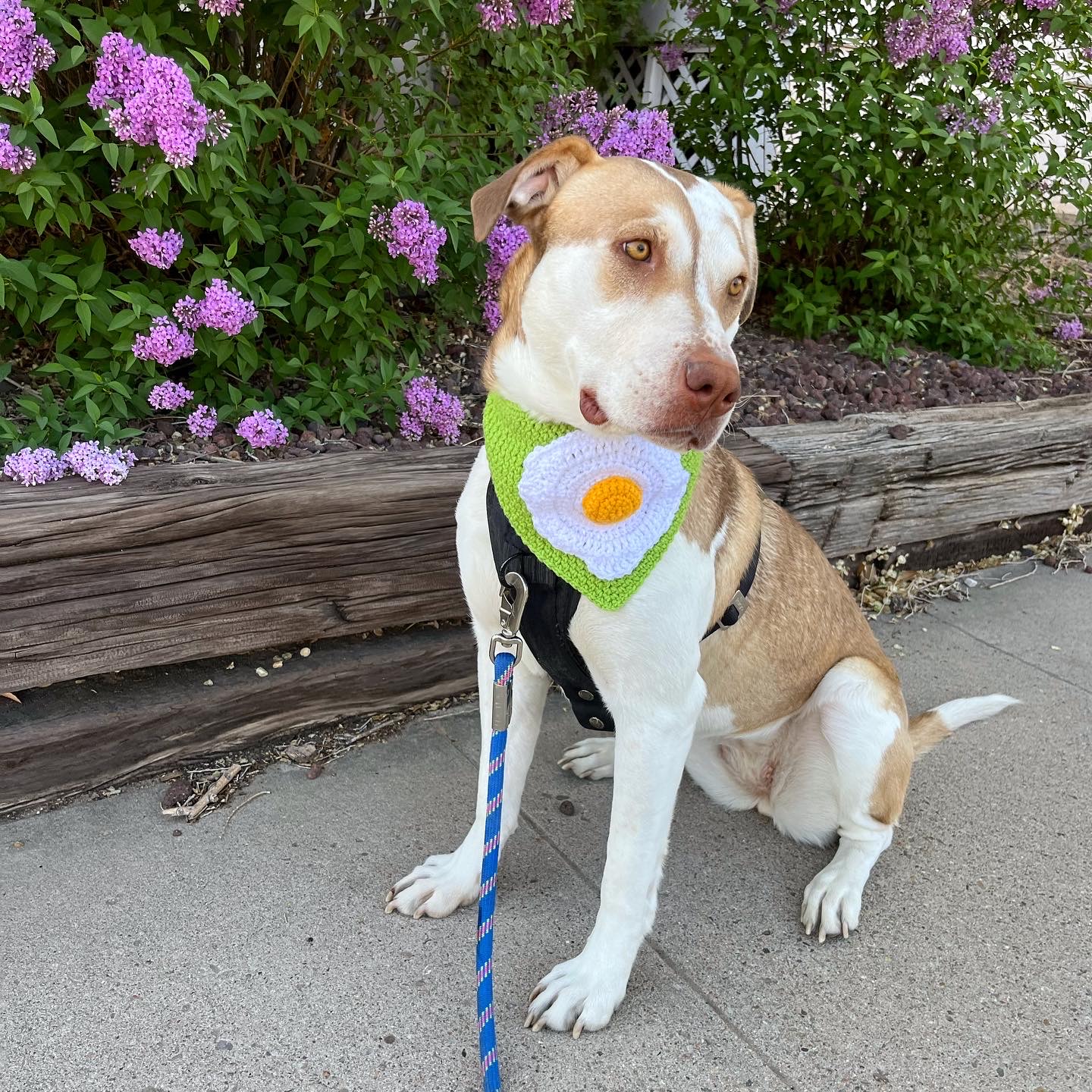 Saturn
70 lbs, wearing large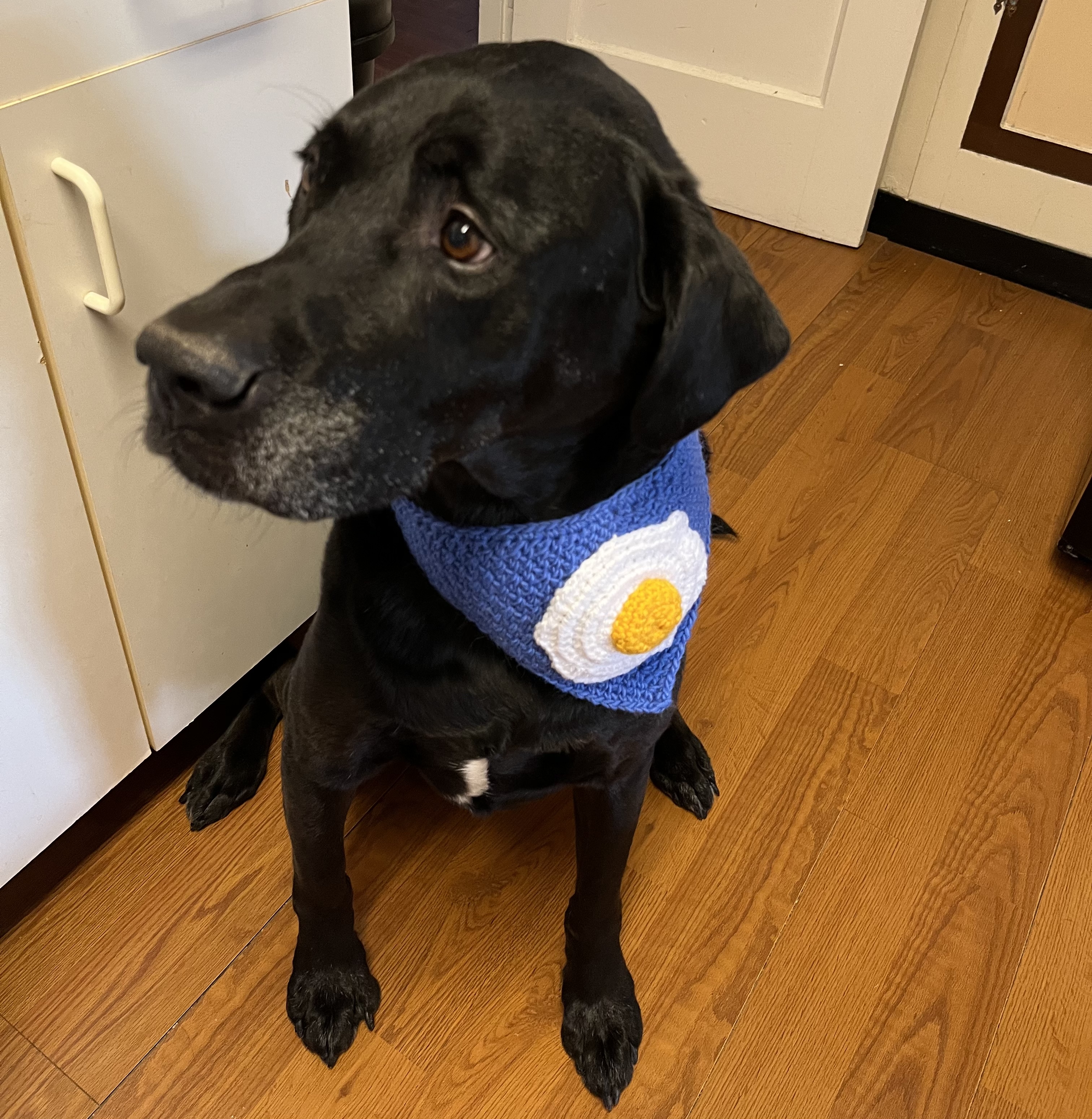 Cedar
90 lbs, wearing large